Library Volunteering at Werrington
Volunteering at Werrington library is flexible, and designed around your interests. If you want to develop your skills, meet new people or want to make a difference in your community, we have something to suit you. With new and varied voluntary roles in libraries across Staffordshire, some of the things you can do include:
Helping your community to discover all your library has to offer
Supporting housebound people to access books and information
Running community events
Helping people to get online and learn IT skills
Enrol on our new 'Volunteering Speaks Volumes' accredited qualification
The possibilities are endless.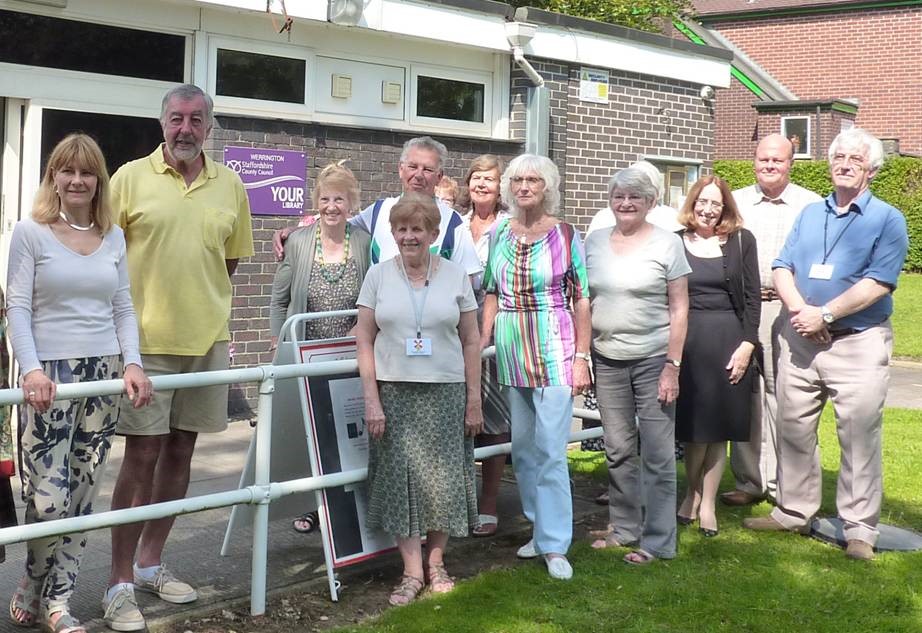 Reasons to Volunteer in your Library
Over 50 people have expressed an interest to find out more about volunteering in Werrington library, and 25 have already joined our volunteer team.
5 reasons to volunteer at Your Library:
You have the time - all we ask is just two hours a week
Make new friends
Develop new skills and put a shine on your CV
Anyone can volunteer - you don't need qualifications or particular skills
Make a difference to your community
Apply now or register your interest
Just two hours a week can make all the difference. You could change your own life and the lives of those in your community, by helping to make your library a great place to be for future generations.
You can apply online to be a library volunteer by filling in the application form.
Alternatively, if you would like to know more or just want to have a chat with someone about volunteering you can give us a call on 01785 302706 and ask for an application form.