SPECIAL INVITATION
TO ALL OUR VOLUNTEERS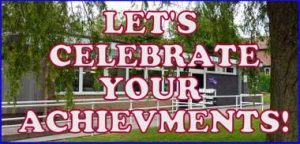 SUNDAY 10th JUNE @ N00N
FOR A SUPER FULL BUFFET KNEES-UP
Amazing but the Werrington Community Library & Wellbeing Centre is now two years old and still the only one of its kind in the UK. Would you believe that we will have put on over 800 wellbeing projects, over 150 events in the community and have reversed the trend of decline in library membership – all at no cost to local residents?
It's a great time to say "thank you" to all our wonderful volunteers, supporters and sponsors who have made this remarkable achievement possible and as always, we will be doing this with one of the famous Funky Fillerz buffets.
You are all welcome along with husbands, wives or partners to relax and enjoy a super time, see just how far we have come, hear our latest news and mingle with friends, fellow volunteers and just enjoy.
If you can make it just e-mail back with "we will be there" so we know
how many to cater for – please try to make it so that we can say "thank you" for all you have done in grand style.
See you there
David
This special event is kindly sponsored by

STOP PRESS
BARGAIN BOOZE ARE NOW ALSO SPONSORING WINE BOTH ALCO AND NONE ALCO
Werrington Community Volunteers Group
Werrington Community Library & Wellbeing Centre – Werrington Young Persons Support Group – Kidz2Kidz – Patients Participation Group. All based in your Community Library & Wellbeing centre
Parking is limited and so we would ask you to park on the Village Hall Car Park which is behind St. Philips Church on the adjacent crossroads. Please use the Honesty Boxes.